Samsung AIRVECTION Ugradna rerna sa dva ventilatora 70ℓ
Delivery: It will take 1-2 days max for our courier to deliver the product to the specified address in Montenegro or in our Pick-up points.
Payment: Cash, upon the store dispatch delivery to the specified delivery address, payment cards online on website or in our office in Podgorica or bank transfer on invoice
Guarantee: We sell new products only, originally packed, with the sales receipt and a warranty slip. The warranty is valid from the manufacturers or their official distributors in Montenegro
Categories: Built-in ovens, SALE
Dva ventilatora. Duplo brži i efikasniji.
Dupli ventilatori se okreću u suprotnim smerovima kako bi širili toplotu ujednačeno kroz rernu, tako da su sva vaša jela pečena na istoj temperaturi i istom brzinom. Takođe brže dostiže ciljanu temperaturu i ima veću uštedu energije.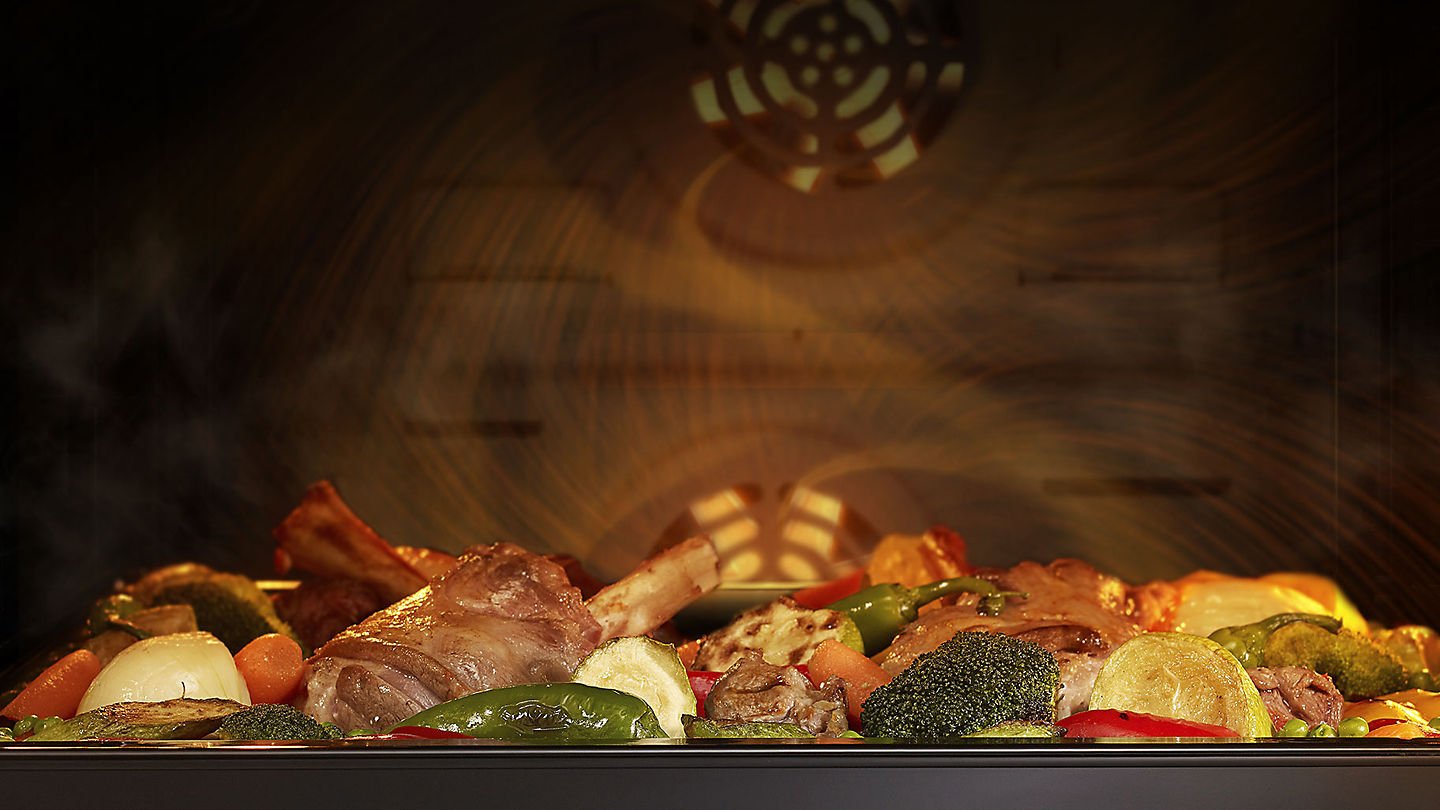 Jednostavno čišćenje pomoću katalitičkog sistema
Sistem katalitičkog čišćenja olakšava održavanje čistoće rerne. Katalitička obloga na zadnjoj strani pećnice apsorbuje masnoće od prskanja i kapanja tokom kuvanja, a pri visokim temperaturama dolazi do oksidacije ostataka.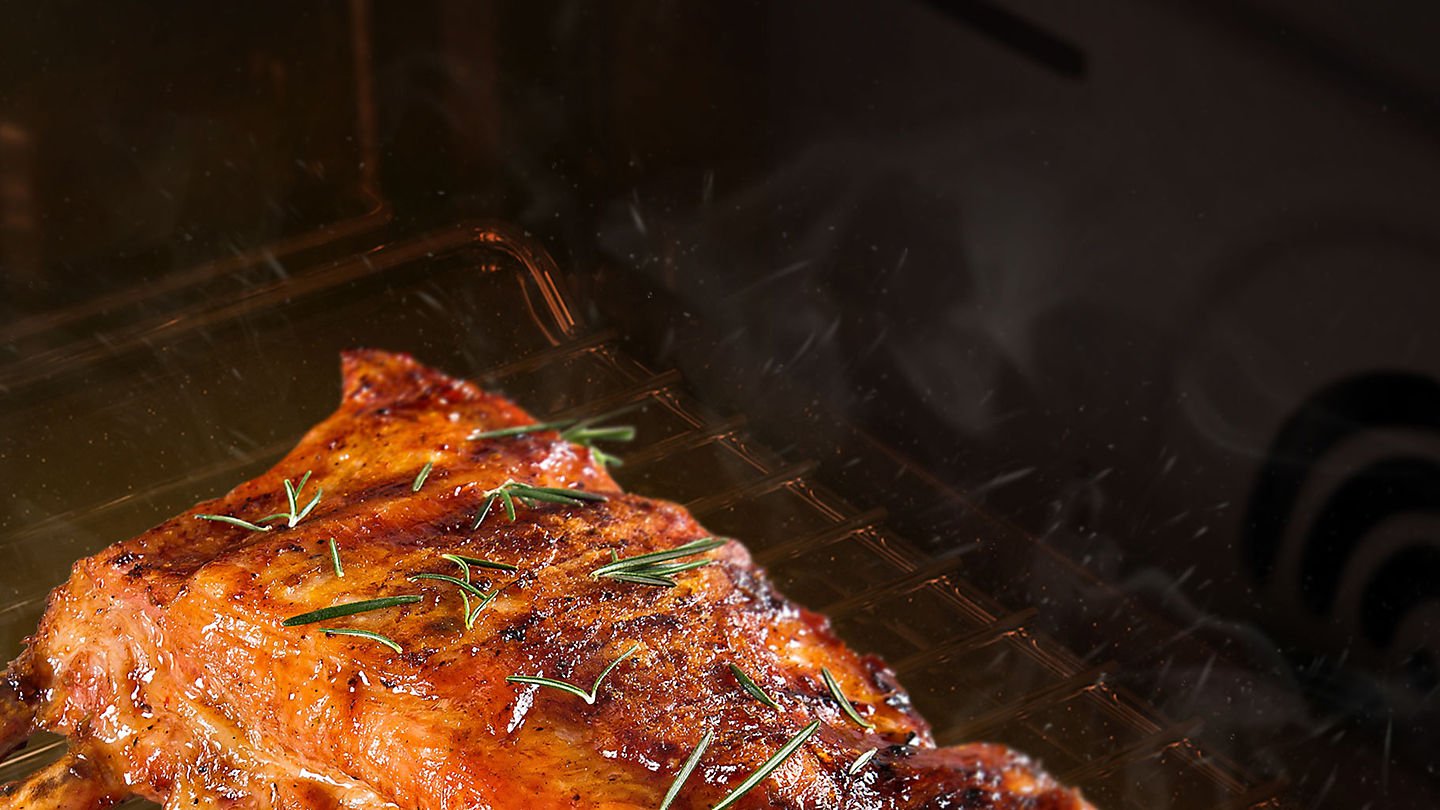 Peče mnogo više i mnogo veće porcije
Ogromni kapacitet od 70 litara pruža vam više fleksibilnosti. Za porodične obroke ili zabave možete da pripremate više jela odjednom, kao što su pleh sa kolačićima ili šerpa sa paprikašem, ili da unutra smestite velike objekte kao što je praznično pečenje.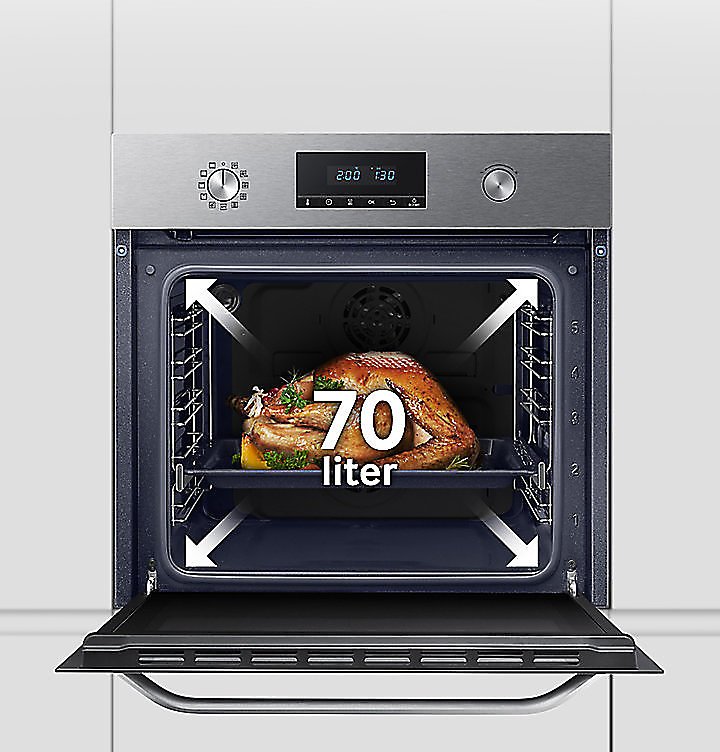 Neverovatna ušteda energije štedi novac
Projektovana da pruži izuzetnu uštedu energije A kategorije, iako i dalje ima veliki prostor za pečenje. Time što ćete se postarati da vam dom ima veću uštedu energije moći ćete da smanjite račune za struju i da uštedite novac.
| | |
| --- | --- |
| Brand | Samsung |
| Tipovi ugradne rerne | ugradne rerne |
| Zapremina (I) | 70 |
| Karakteristike | Gornji Gril (Unutra/Spolja) 1600/700 W Donji Gril 600 W Pojedinačni režim (Gornji grejač + Konvekcija) Da Pojedinačni režim (Veliki Gril) Da Pojedinačni režim (Eco Gril) Ne Pojedinačni režim (Donji + Konvekcija) Da Konvekcija 1700 W Metod čišćenja Katalitički (1D) Čišćenje parom Ne Povezivanje sa Wi-Fi mrežom Ne Zaključavanje za decu Da Sat Da Tajmer za kuvanje Da Tajmer za završetak Ne Opcija za promenu jezika Ne Unutrašnje svetlo 25 W (sijalica) Unutrašnje svetlo (Pozicija) Zadnja strana Lampa uključena/isključena No |
| Čišćenje | Metod čišćenja Katalitički (1D) Čišćenje parom Ne |
| Komfor | Tip rerne Dupli ventilator Boja rerne STSS Način otvaranja vrata Nadole Staklo na vratima Trostruko Meko zatvaranje vrata Ne Tip ekrana LED lampica / ledeno plava Materijal unutrašnjosti Keramički emajl Način upravljanja Biranje bez iskačućih poruka |
| Bezbednost | Staklo na vratima Trostruko Child lock |
| Pripadajući pribor | Pleh za pečenje 1 kom. Žica za pečenje 1 kom. Ražanj Ne Sonda za meso Ne Kuvar Ne Klizeći nosač Ne |
| Dimenzije (VxŠxD): | 595x595x566 |
| Dimenzije niše (VxŠxD): | 572x560x545 |
| Ostalo | Težina (Bruto) 34,9 kg |
| Garancija | 5 godina akcija traje do 30.06.2021 (24mjeseca+36mjeseci nakon registracije proizvoda kod ovlascenog servisa na portalu www.samsung5godinagarancija.me) |