Delivery
Customer pick-up

If you wish to receive your order yourself in person you should come to the following addresses:
Pick-up points "DATIKA" doo:
1) Podgorica, City Kvart, Profesorska zgrada: 09:00-17:00, phone: +382 20 220 673, +382 67 310 906

2) Bar, Poslovni Centar "Rojal", monday-friday: 10:00-15:00

3) Budva, 5 I ulica, Supermarket "Mix Markt": 07:00-22:00
4) Herceg Novi, Topla, 1 Mića Vavića, Supermarket "Mix Markt" 08:00-22:00
The pickup can be done right after our confirmation of the product being in stock. Payment to be made in cash or with card upon handover.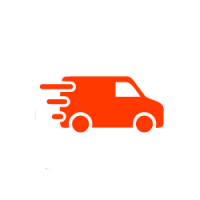 Courier dispatch.
We deliver products all over Montenegro at your request.
If your order exceeds €50 - the delivery is FREE.
In case your order €0 - €49 - the delivery is €2.
We use own couriers or any other delivery service. It will take 1-2 days max for our courier to deliver the product to the specified address. The delivery time is negotiable and is fixed via phone communication. The buyer will then receive the package at the local Post Office or it will be delivered to the specified address. It takes 2 business days for us to deliver the order to buyers adress. Payment is to be made in cash upon delivery or handover.