Samsung R510 Galaxy Buds Pro 2 in Podgorica Montenegro
How to buy?: We work in the format of an online store, so you can buy goods only by making an order online on the site. If you have any questions, you can ask them through the message and support service on our website, located at the top of the page, and we will contact to you.
Delivery: It will take 1-2 days max for our courier to deliver the product to the specified address in Montenegro or in our Pick-up points in Podgorica, Budva, Bar, Tivat, Herceg Novi.
Payment: Cash, upon the store dispatch delivery to the specified delivery address, payment cards online on website or in our office in Podgorica or bank transfer on invoice
Guarantee: We sell new products only, originally packed, with the sales receipt and a warranty slip. The warranty is valid from the manufacturers or their official distributors in Montenegro
Categories: Headphones, microphones
24-bitni Hi-Fi zvuk za kvalitetno iskustvo slušanja

ANC sa 3 mikrofona visokog SNR-a eliminiše višak spoljašnje buke

3 mikrofona sa visokim SNR-om eliminišu više spoljašnjeg zvuka

Ergonomski dizajn za celodnevnu udobnost



360 zvuk koji te okružuje kao da si tamo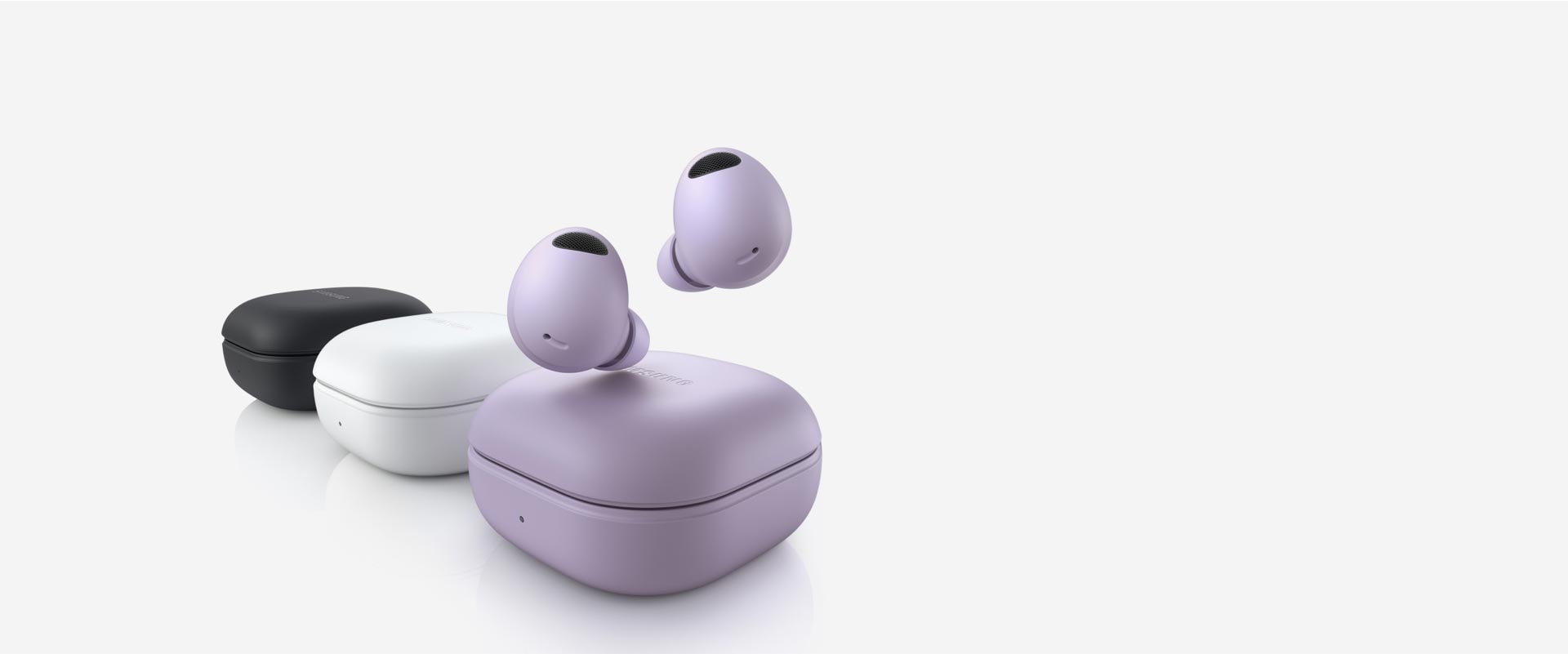 Vrhunski Hi-Fi zvuk u ušima
Neprimetno povezivanje
Udobnost nošenja
Do vrhunskog Hi-Fi zvuka sada bežično

Jasan izbor za kvalitetan zvuk

Hi-Fi AUDIO DUBINE 24 BITA
Slušaj samo
originalni zvuk,
bežično
Dvosmerni zvučnici
za veći frekvencijski odziv Vufer
za dublji bas Visokotonac
za oštrinu tonova
Hi-Fi audio dubine 24 bita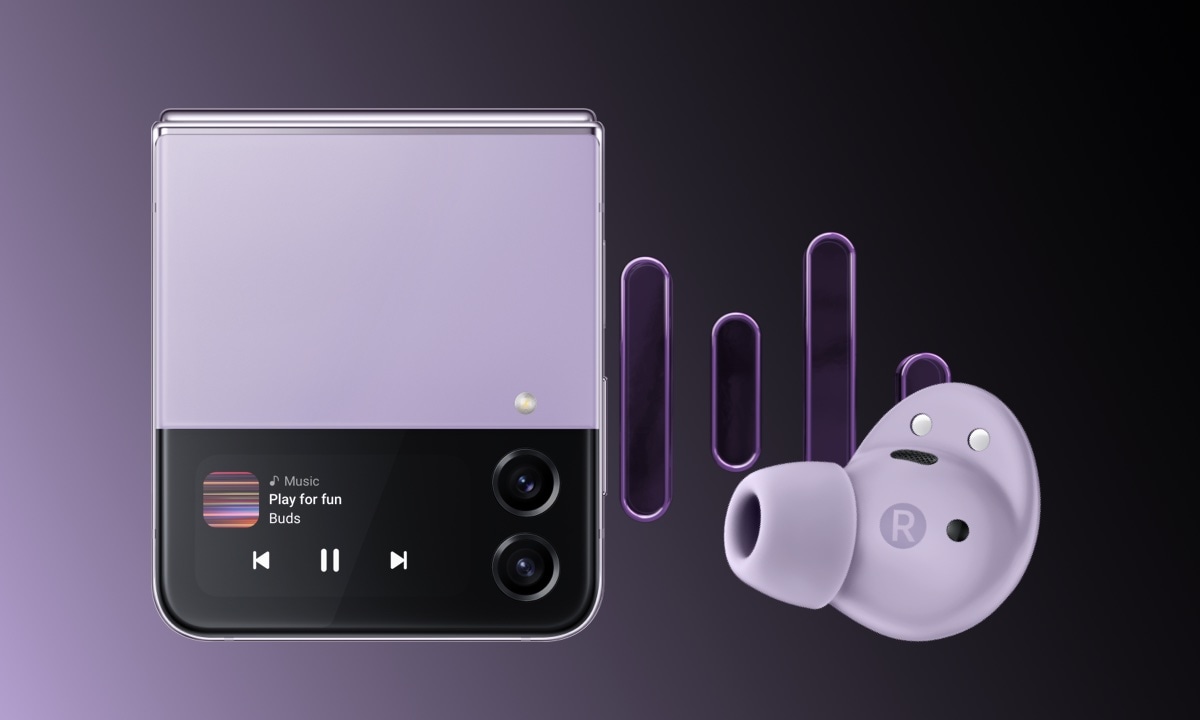 16 bit 24 bit

Svaka nota koju slušaš na svom omiljenom Samsung Galaxy uređaju zvuči kao prava stvar jer autentičnost dolazi sa izvora. Nadograđeni Samsung Seamless Codec kodira pun 24-bitni audio-zapis, a on se zatim dekodira u Galaxy Buds2 Pro slušalicama i tako zadržava isti 24-bitni visoki kvalitet zvuka
Tvoj omiljeni niz pesama sada u fokusu.
Aktivno poništavanje buke (ANC) nikada nije bilo bolje. Uz tri SNR mikrofona sa visokim odnosom signala i šuma, Galaxy Buds2 Pro slušalice prate i eliminišu više spoljašnje buke – čak i one nežne poput povetarca
Lako prebacivanje sa slušanja na priču uz detekciju glasa.
Jednostavno je. Čim počneš da govoriš, detekcija glasa će isključiti ANC i aktivirati ambijentalni zvuk – tako ćeš moći jasno da razumeš priču i bez skidanja Buds2 Pro slušalica.
360 Audio
Slušaj kao
da si baš tamo
Uz inteligentni 360 Audio, sve zvuči realističnije. Algoritmi 360 Audio sistema sa direktnim multikanalom (5.1 / 7.1 / Dolby Atmos) i poboljšanim Dolby programom za praćenje položaja glave sinhronizuju svaki pokret – stvarajući imerzivno iskustvo. 360 Audio precizno usmerava zvuk dok pomeraš glavu, pružajući ti osećaj ispunjenosti prostora zvukom.
NEPRIMETNO POVEZIVANJE
Život u sinhronizaciji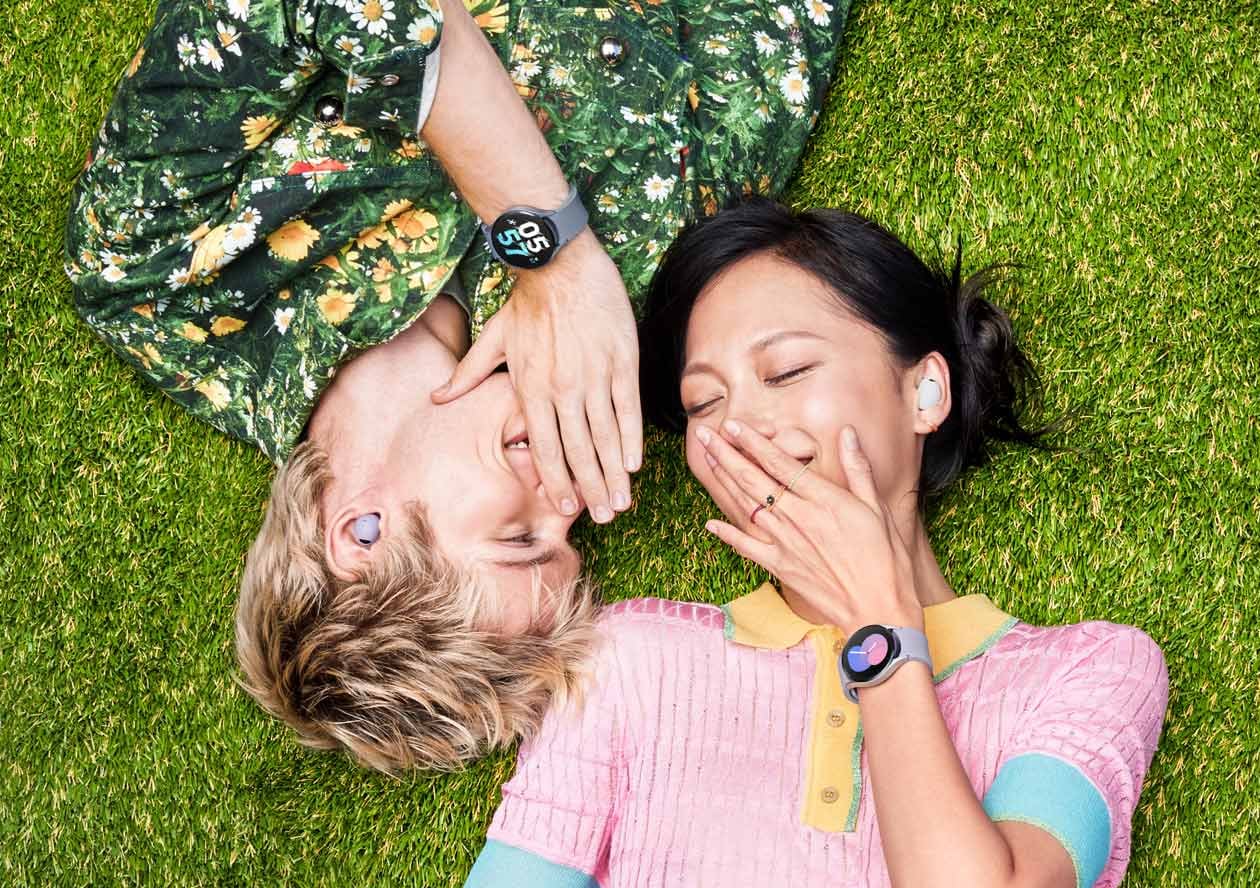 Kucni na prozor i slušalice su tu

Galaxy Buds2 Pro slušalice se automatski pojavljuju na tvom Samsung Galaxy uređaju i spremne su da se povežu čim kucneš. Toliko je jednostavno.
Funkcija za automatsko prebacivanje kod Samsung Galaxy Buds2 Pro slušalica inteligentno detektuje mobilnu aktivnost i povezuje ih sa Samsung Galaxy telefonom, tabletom ili satom. Javljanje na telefon moguće je čak i dok su one povezane sa Samsung televizorom. Dok su Galaxy Buds2 Pro slušalice povezane sa Samsung televizorom preko Bluetootha, nema potrebe da skidaš slušalice radi javljanja na telefon. Na dolazne pozive se možeš javiti tako što dva puta kucneš po Galaxy Buds2 slušalicama.
*Autoswitch with TV only works when using call.
SMARTTHINGS FIND
Prati
svoje slušalice
Brineš da ne izgubiš svoje Galaxy Buds2 Pro slušalice? Nema potrebe. U aplikaciji SmartThings Find i zahvaljujući funkciji detekcije lokacije svoje toliko željene Galaxy Buds2 Pro slušalice možeš imati na oku. I to čak bez njihove kutije.
Udalji se od Galaxy Buds2 Pro slušalica i integrisani alarm je spreman da te obavesti – a na telefonu ćeš imati notifikaciju kao upozorenje da ih slučajno ne zaboraviš.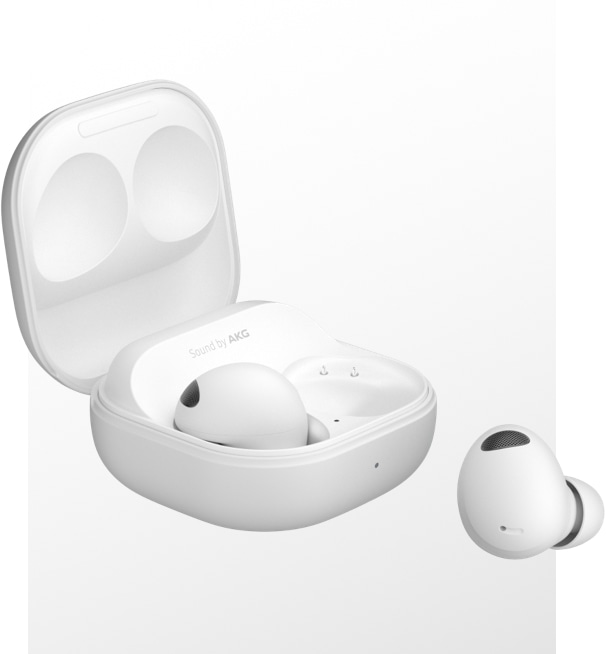 ERGONOMSKI DIZAJN
Stil u tonu sa tobom
FIT
U zoni tvog komfora
15% manja veličina 5,5g Redizajniranjem slušalica smanjili smo ih za 15% u odnosu na Buds Pro model kako bi bolje odgovarale uhu.
Uživaj u udobnosti koju ti pružaju ove ergonomski dizajnirane slušalice. Poboljšana tehnologija strujanja vazduha smanjuje pritisak na ušni kanal i praktično eliminiše buku – radi udobnosti i jasnoće zvuka.
I slušalice, i kutija su raspoloživi u širokom spektru vrhunskih boja. Svaka slušalica je polirana do visokog sjaja, dok je matiran unutrašnji element vrlo prijatan u dodiru sa kožom
GALAXY IZVRSNOST
Sve sami hitovi
Dve lila ljubičaste Galaxy Buds2 Pro slušalice lebde u srednjem delu ekrana.
Baterija
Do 5 sati neprekidnog slušanja sa aktiviranim ANC i do 18 sati uz kutiju.
Bluetooth 5.3

BT 5.3 je raspoloživ, a LE audio će biti raspoloživ.

IPX7 vodootpornost

Slušaj bez prekida. Po kiši ili suncu. Galaxy Buds2 Pro slušalice su otporne na znoj, vodu i prskanje.
Brand
Samsung
Tip
Slušalice
Oblik slušalica
Bubice - unutrašnjost uha
Tip povezivosti
Bežične
Povezivost
Bluetooth
Ostalo

ANC yes
Ambijentalni zvuk yes
360 Audio yes
Kvalitet zvuka 24-bit Hi-Fi
Dvosmerni zvučnik
Vreme slušanja
5 sati (uključeno ANC)
8 sati (isključeno ANC)
Garancija
2 godine
Sa ovim proizvodom takođe kupuju